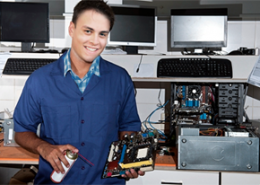 Your One Stop For Computer Services in Lapeer County!
Based in Dryden, Michigan Computer System Services is a provider of complete computer hardware and software solutions, for individuals and businesses. Owner Aaron Monacelli and our team of knowledgeable, certified IT professionals are committed to providing our clients with the fastest personalized service, at the most affordable prices.
Our services include computer installation, repair, upgrades & cleaning, virus removal, wireless connectivity, networking, web hosting, and much more. Whether you have a new install, an upgrade or a repair, our turn-around time is the fastest in Lapeer County – guaranteeing that you will be up and running as soon as possible.