ATTRACTIVE, AFFORDABLE WEBSITE DESIGN
Your website is how your customers – and the world – see your company! A website that is outdated or unprofessional can erode your clients' confidence and cost you hundreds – or even thousands – of dollars in lost business. But, keeping up with the constantly changing demands of Internet technology can be difficult for a small company.
CSS Repair offers affordable, turn-key website design and hosting solutions, so that your company always looks good on the Web, without having to waste valuable time and money trying to figure out complicated Internet issues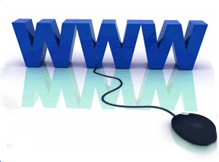 You need an experienced IT partner who can ensure that your company's presence on the Internet is state-of-the art. We create websites that are both informative and attractive – ensuring that existing clients and potential new customers are impressed. And we guarantee that your website will be fast loading, and accessible on every type of old and new mobile device.
Our team of graphic designers, copy writers & IT professionals make the website design process fast, easy and affordable for your small business. And our Search Engine Optimization (SEO) experts will make sure that your new website not only looks amazing, but gets FOUND in Google and other searches!